Te Motu a Hiaroa (Puketutu Island) is a 190ha volcanic island considered sacred to Mana Whenua (Tainui, Te Ahiwaru/Te Waiohua and Te Kawerau groups) located near Mangere Bridge within the northern Manukau Harbour (Te Manuka a Hoturoa). It is the only large island in the region linked to the mainland via a causeway. Traditions associate the island with Mataaoho the atua (deity) who created the wider Auckland volcanic field. The island originally contained eight maunga (scoria cones), which were also used as paa (the surviving main cone is Te Taumata a Rakataura). It takes its name from the tupuna (ancestor) Hiaroa of the Tainui waka (canoe) who landed here centuries ago and was the first of many tohunga (knowledge holders) who lived here, earning it the moniker 'the island of tohunga'. Te Motu a Hiaroa is held in high esteem (mana) within the Tamaki Makaurau and Waikato regions as a place of spirituality (wairua) and learning (maatauranga and tikanga). Its immense heritage significance is a combination of natural, Māori, archaeological and historic values.
Te Motu a Hiaroa has had a recent history of damage and loss – first through the alienation of land title from local Mana Whenua, which was followed by the quarrying of the scoria cones and lava flows. Te Motu a Hiaroa is symptomatic of a legacy of desecration to ancestral maunga from quarrying to fuel Tāmaki Makaurau's growth and development. Mana Whenua in their role as owners and as kaitiaki (guardians) are attempting to restore the island with what limited resources we have to establish a new marae and whare waananga (place of learning) and to create the region's first cultural park for Aucklanders to enjoy. Strategic partnerships, like the one the Charitable Trust has with Watercare and Auckland Council are proving vital to achieving maunga restoration across the region.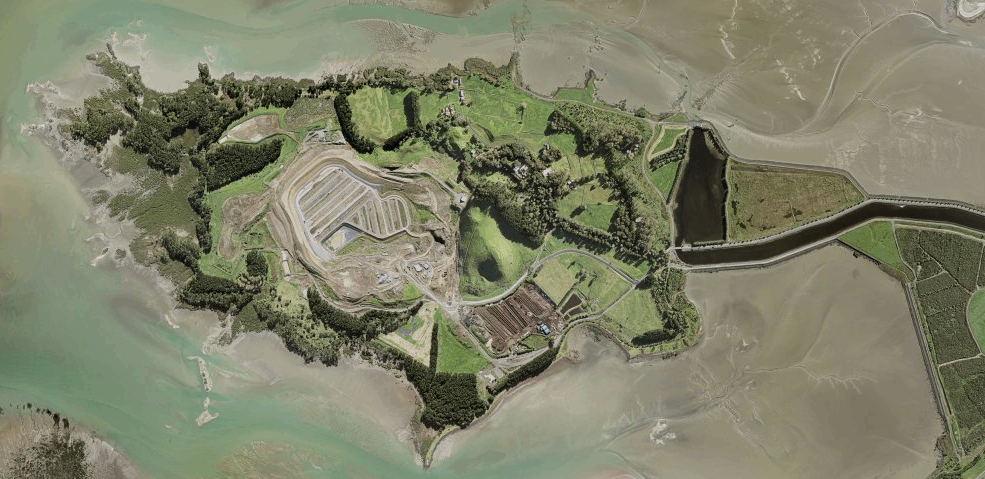 Te Motu a Hiaroa Charitable Trust
Te Motu a Hiaroa Charitable Trust (TMHCT) is the legal owner of Te Motu a Hiaroa (Puketutu Island) and is made up of representatives of Te Kawerau a Maki, Makaurau Marae/Te Ahiwaru, and Waikato-Tainui. The Trust's purpose is to act as kaitiaki of the Island. It is currently developing a cultural precinct which aims to revitalise the island's customary use as a special place of learning. Key to achieving this will be the development of a multipurpose marae complex which will form a focal point for wider cultural and supporting economic development. The Trust also has a strong focus on the ecological and heritage restoration and enhancement of the island.
Te Motu a Hiaroa Management Trust
Watercare hold a 50-year lease over the quarried part of the island for the purposes of their biosolids operations. Auckland Council (and several sub lease holders) also hold a lease over parts of the Island which is co-managed through the Te Motu a Hiaroa Management Trust (TMHMT). This Trust currently comprises Auckland Council, Mana Whenua (TMHCT) and Watercare representatives. Governance decision-making sits with the governing bodies of the respective entities. A key focus for TMHMT is developing and implementing a vision and masterplan for a cultural park which seeks to protect and enhance this treasure for the benefit of Mana Whenua and the people of Auckland as a special place of cultural significance.